WELCOME TO FEMBOT BINGO



FEMBOT BINGO IS A LOT LIKE REGULAR BINGO ONLY INSTEAD OF USING NUMBERS YOU USE MISANDRIC SHAMES. LOOK AT THE FOLLOWING FOR AN EXAMPLE: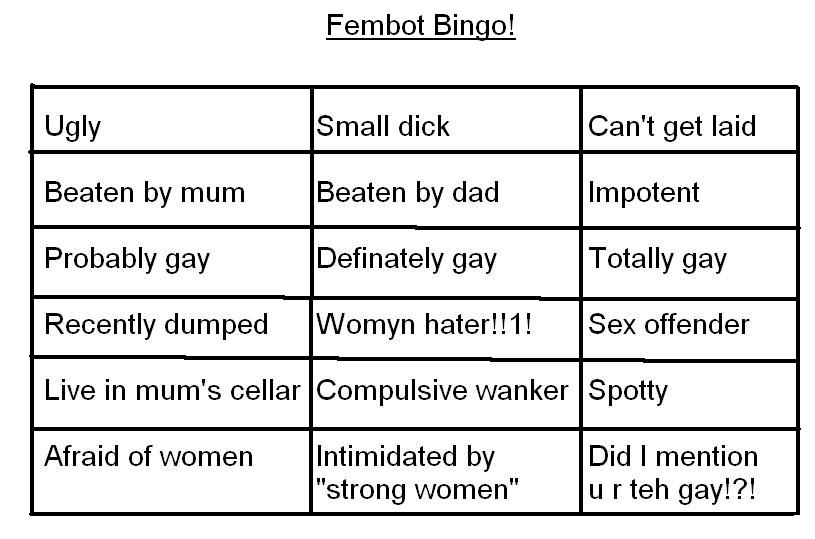 A FEMBOT BINGO CARD LOOKS SIMILAR TO A REGULAR BINGO CARD BUT INSTEAD OF NUMBERS IT HAS LISTED MISANDRIC SHAMES: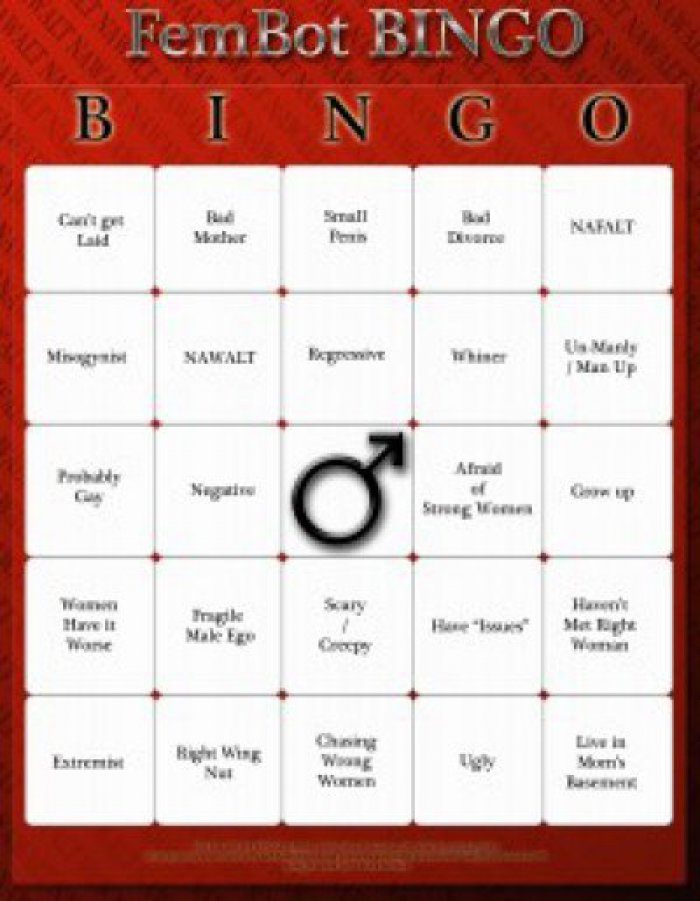 FEMBOT BINGO IS GOING FAST SO GET YOURS TODAY. FEMBOT BINGO IS NOT AVAILABLE IN STORES. THE ONLY WAY YOU CAN GET YOUR OWN FEMBOT BINGO SET IS TO PICK THEM UP AT THE N.O.W. CHAPTER OR THE LOCAL DOMESTIC VIOLENCE SHELTER.